Beginner Adult Martial Arts Classes Enrolling In 11/27/2022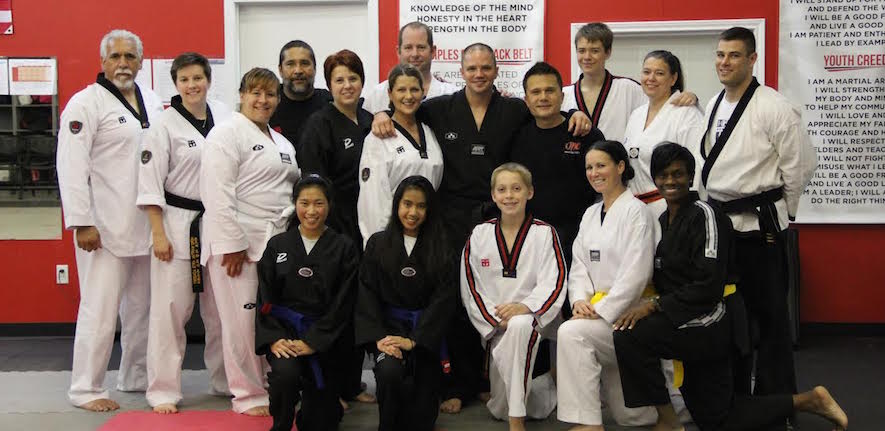 Are you looking to discover a new fitness program that will leave you looking great and feeling better than you ever have before?
The Adult Martial Arts classes at HERO Martial Arts Academy are guaranteed to give you everything you need to get in great shape, all with a workout that's fun and rewarding!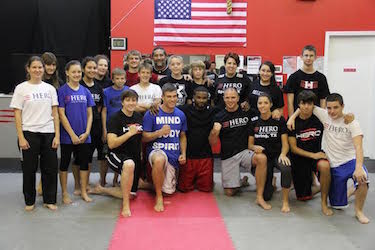 Whether you're interested in our programs for mental or physical well-being, HERO Martial Arts Academy offers an Adult Martial Arts program that will fit your developmental needs and your busy schedule as well.
COUNTLESS BENEFITS YOU CAN'T GET ANYWHERE ELSE!
The Adult Martial Arts program at HERO Martial Arts Academy is specifically designed for teens and adults ages 15 and up. Our Black Belt instructors teach a progressive style of Taekwondo that blends the best of various other martial arts into a complete martial arts system. It's a great workout that is designed to be functional. Not only will you lose weight and get into shape, but you'll learn how to protect yourself and your loved ones.
We hear from our students all the time about all of the benefits they get from our Adult Martial Arts classes. Just take a look:
We'll teach you leadership skills that will give you an edge in everything you do
You'll enjoy improved stamina and cardiovascular endurance
You'll have plenty of energy to last you all day long
Enjoy unbreakable focus and concentration
Your strength and flexibility will skyrocket
Develop razor-sharp reflexes
Stressful feelings will disappear
Everyone at HERO Martial Arts Academy is a big family and many of our students have created lasting friends by attending our classes. Both men and women enjoy our class because of our friendly instructors and family friendly culture.
UPGRADE YOUR LIFE STARTING THIS MONTH
Just fill out the short from on this page to receive all the information you need to get stared building confidence and becoming fit and healthy with HERO Martial Arts Academy.