Our Leadership Course Prepares Students For All Aspects Of Life

Our HERO Leadership Program is a nomination program only program that allows students to attend our Martial Arts Classes and special Leadership Classes. It is a valuable program and offers significant benefits & discounts.
The Leadership Program includes:
Unlimited Leadership Classes
Special Leadership Uniform
Access to Leadership Super Sessions & Camps
Advanced Life Skills Certification(6 handbooks included)
Demonstration Skills
Leadership Skills & Mentoring
Public Speaking
And Money Management Course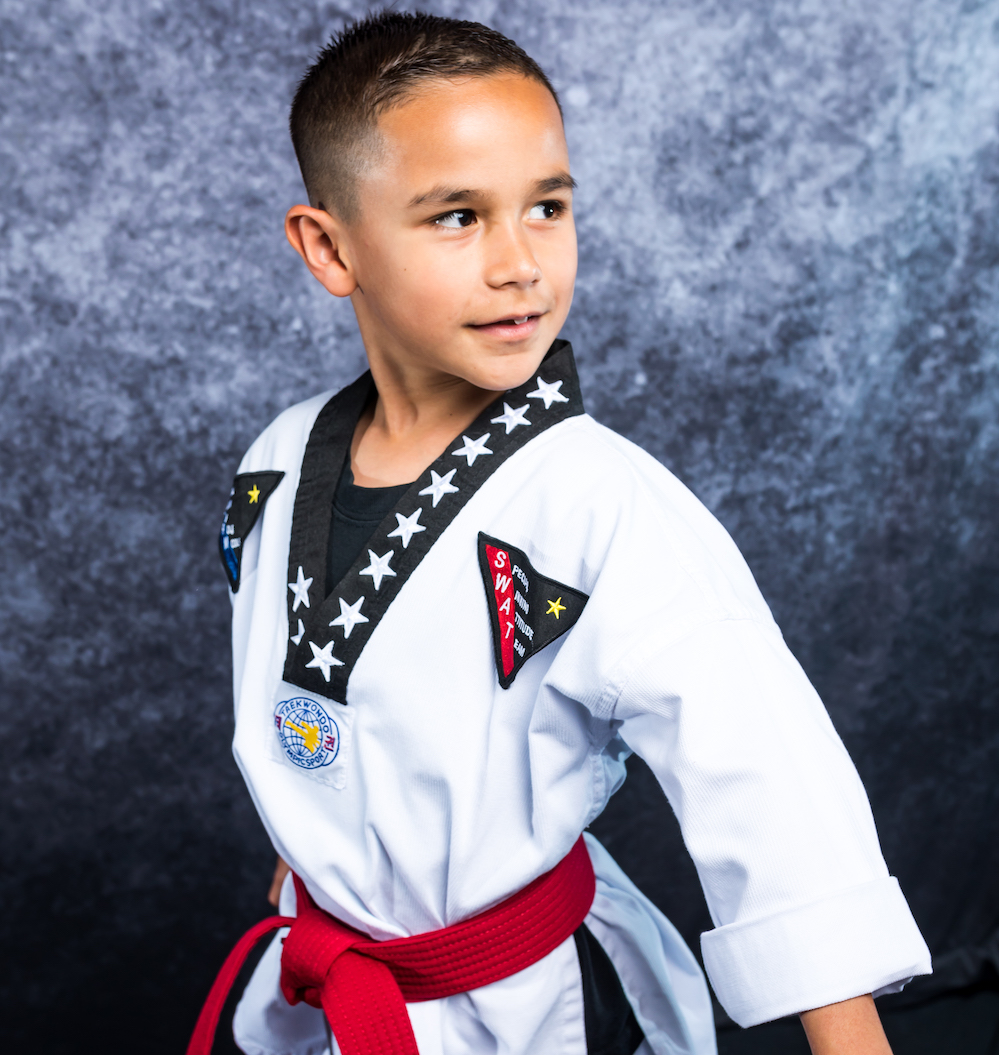 Improve Your Child's Communication Skills In No Time
Studies have shown that the average kid spends up to 6 hours a day in front of a screen. We know this isn't healthy and important social skills are being lost because of all the new technology.
The main thing we work on in the Leadership Program is helping students to build stronger social skills, which for us is more important now more than ever.
Your child will learn to lead groups of students as well as individuals and they will join a select group of peers who are not only working at becoming their best physically and mentally, but the Leadership Program helps them become their best socially.
Like all of our programs, this is a goal driven course. Students begin as a Junior Leader, eventually earn the rank of SWAT TEAM, then STORM TEAM and eventually graduate the program as a certified Leader!"
Just fill out the short form on your screen to learn more today!